Our Team
As a Financial Representative with Northwestern Mutual, Stephen is committed to helping his clients whether they are concerned for their own financial needs or those of their family or business. He doesn't do it alone. Here you will find a listing of the people who help make it happen.
Together, we stand committed to providing the best customer service possible. If you have a problem or need assistance at any time, please let us know.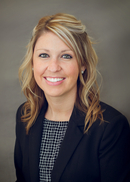 Laura C. Wagner, MBA
Laura started her career with Northwestern Mutual in 2008.  As the Director of Marketing and Business Operations, Laura promotes and helps grow my business and ensures my clients receive a high level of service from the team.  In addition, she is responsible for the overall communications strategy and brand management of my practice.
Laura lives in Uniontown and enjoys spending time with family and friends, exercising, and interior design.  She graduated from Walsh University in 2015 with a Master of Business Administration- Integrated Marketing Communications and has a Bachelor of Arts in Marketing and Corporate Communications.  Laura is a member of the Akron Children's Hospital's Emerging Leaders Board, where is is the Co-Chair for their top fundraising event, Dancing for the Kids.  She is also an active member of the Jackson Township Rotary Foundation Club and is a Mentor with Walsh University's Deville School of Business Professional Mentoring Program.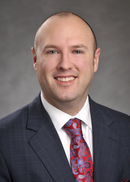 Keith D Gibson, CFP®, CLU®, CLF®
Keith has over 15 years of experience in the financial services and asset management industries.
Outside of the office he enjoys playing basketball, Cleveland sports, and exploring the Cuyahoga Valley National Park, but most of all Keith enjoys spending time with his family.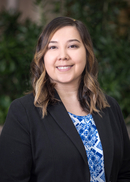 Julia M Starcher
Julia works with multiple financial representatives helping them with the underwriting process and client service requests. 
How can Julia help you?
Making changes to your billing information
Expedite owner/beneficiary changes
Facilitate premium payments and policy loans
Process address changes
Schedule insurance exams
Complete and process applications